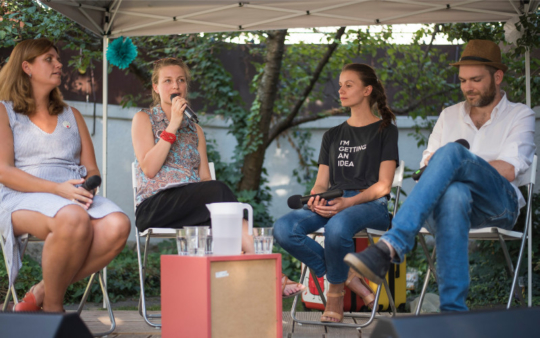 We are helping to create an environment where differences are beneficial.
We organise events in schools, cities and organisations such as discussions, seminars and informal educational activities. We are trying to bring migration, diversity and interculturality related topics closer to people. We also run campaigns focused on providing information to public and we encourage people to be open to foreigners and diversity in Slovakia.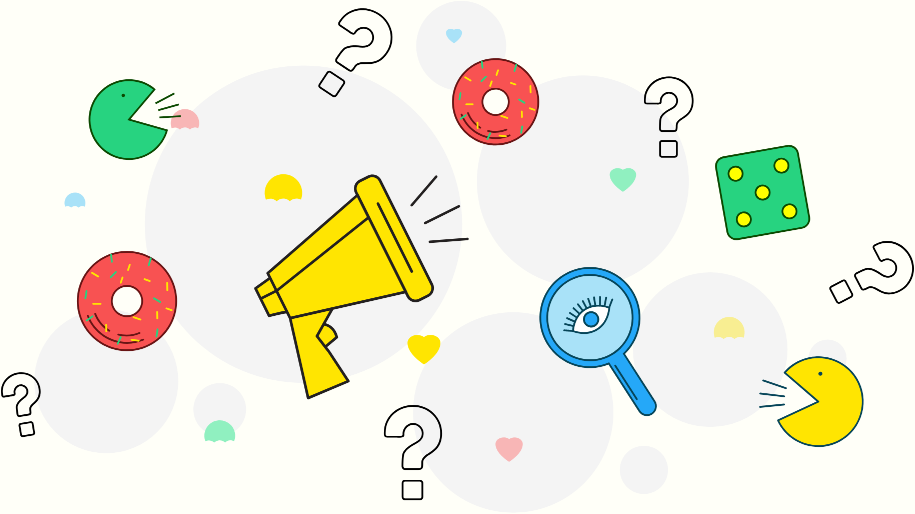 Storytelling breakfast
Find answers to the most common questions on migration. We'll prepare a presentation on the topic you're interested in and bring in our ambassadors and clients to give you first-hand accounts and discuss with you the latest information on migration in the world and Slovakia or what it is like to be a foreigner in our country.

Workshops
Take part in one of our interactive workshops and learn more about migration and integration through empirical methods and hands-on learning approach. From group activities to role-plays, we will let you understand the concept of diversity, stereotypes and identity better and look at them from different perspectives.
Are you interested in having a discussion or workshop with us?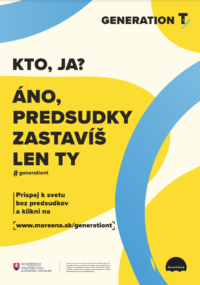 Generation T
Generation T aims to spread awareness of migration and to promote the protection of vulnerable – ethnic or religious – groups amongst young people. They'll find out how stereotypes arise and why we have prejudices. They will learn more about the lives of foreigners in our society and will be able to explore what we have in common, despite some differences. We created a video with the topic why we have prejudices, tips for young people on how to contribute to a world without prejudice and methodological material for teachers and those who work with young people, who would like to discuss the topic of identity, prejudice and stereotypes with them. More information about the Generation T project.

Implemented with the financial support of the Ministry of Justice of the Slovak Republic within the financed framework for the promotion, support and protection of human rights and freedoms and for the prevention of all forms of discrimination, racism, xenophobia, anti-semitism and other manifestations of intolerance. Mareena is completely responsible for the content of this document.

Download the tips on how to contribute to a world without prejudice and methodological material (in Slovak).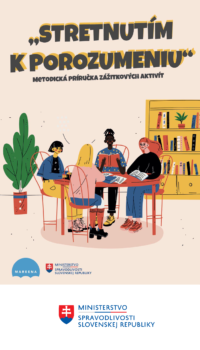 Stretnutím k porozumeniu (Slovak handbook)
Stretnutím k porozumeniu is a methodical handbook bringing you activities helping students or workshop attendees to better understand migration, integration, cross-cultural dialogue, hate speech and identity. Designed by a team of experts and piloted at several secondary schools and universities, it allows you to facilitate activities yourself. Nevertheless, we're here to help you when needed. Contact us to consult the topics and activities with us or book a workshop with our facilitators.
The handbook was funded through a grant scheme administered by the Ministry of Justice of the Slovak Republic to promote and protect human rights and to prevent discrimination, racism, xenophobia, antisemitism and other forms of intolerance. Mareena takes full responsibility for the contents and information stated in the publication.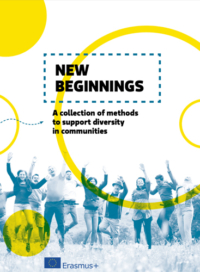 New beginnings
The booklet is intended for community organisers, youth workers, trainers, project managers, volunteers and organisations that deal with the issue of inclusion of youth with migrant background and seek for innovative and participatory methods that activate young people from different backgrounds to foster more diverse communities.
It is the collective work of four organisations, namely Jordens Vänner from Sweden, GLOBAL 2000 from Austria, Mareena from Slovakia and Syreczech from Czech Republic. Each organisation brought a unique perspective to the work with young migrants and refugees. Partners from Austria and Sweden shared activities and methods from the fields of environmental education and climate justice, whereas Mareena and Syreczech offered experiences and ideas from community building.
Email us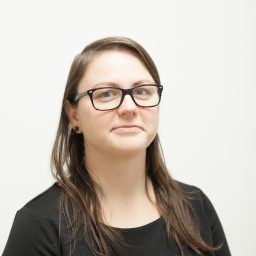 Katka
Public Awareness Manager